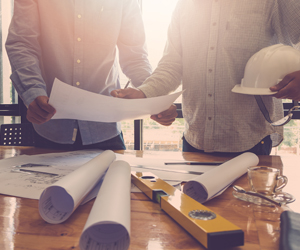 Spring is the perfect time for a reset, so why not get a head start on that long list of tasks for the house? But before you grab your hammer and start knocking down walls, here's a few top tips for you to bear in mind to help keep you safe from any unplanned disasters.
Be mindful of why you are undertaking the work
If you're planning on selling your home in the near future, before you undertake any work on your home it's advisable to get a local estate agent to value your property. You may be surprised to learn that replacing your kitchen with all the mod cons won't necessarily increase your home's value. However, adding more space like an additional bedroom or play room, or installing shutters could absolutely bump the price up and add value to your home. Adding practical benefits as well as visually aesthetic design is a great way to go about a home makeover, making shutters the ultimate investment.
If, however you are planning on staying and are carrying out the refurbishment work for your own satisfaction, then you have nothing to lose! Just make sure you set out your goals at the beginning of what you'd like to achieve.
Research
One of the most important things before starting any project is to make you do your research thoroughly. It's easy to get swept along with the design of a fantastic looking sofa but if it won't fit in your living room it's not really an option. When planning your décor and furniture, make sure you consider all different kinds of colours, materials, textures and styles. You may be surprised once you start looking at what you thought you liked and what catches your eye now. If you'd like to be as green as possible then this is also a great time to plan your refurbishments in an as eco-friendly way as possible. Follow this link for inspiration: https://ecowarriorprincess.net/2017/02/top-10-eco-friendly-ways-renovate-home/
Budget
No matter what you say at the start of your project, you can bet your bottom dollar that money gets eaten up quickly if you do not keep a tight hold of the purse strings. Small spends soon add up, so make sure you set your budget at the beginning and note everything that you end up spending money on. This way you will know as soon as your budget gets low which will allow you to make informed choices about costs that you may still have to spend money on.
Call in the experts when needed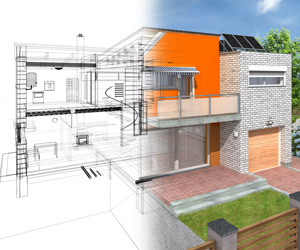 You may be very handy with a sledge hammer or a paint brush but knowing your limits and calling the experts in when needed will save you time and money in the long run. From the outset plan your project according to your skillset and then plan your budget to ensure you have funds to cover the skilled tasks that you may need a professional for like electrics, plumbing and load bearing walls. If you don't have any contacts for the trade you need, visit the Check a Trade website.
Take your time – be patient
Starting any DIY project is exciting to begin with. But as the days turn into weeks it's easy to lose faith and become disillusioned especially if you are living in chaos and mess. But it's important to remember that it always gets worse before it gets better and the worst thing you can do is to start cutting corners and making decisions that go against your agreed goal just to get things done. Be patient, take time and never forget what the focus of your project was when you first started.
Contact us at 0800 038 5311 if you have any other questions, or get in touch for a quick quote!