The summer months are arguably the most enjoyable months of the year, but in recent years we have started to experience harsher heatwaves throughout the season.
But what is a heatwave you might be wondering. A heatwave is a period of abnormally hot weather that usually lasts more than two days.
Research from the Met Office has highlighted that the UK has seen some record-breaking warm weather events in recent years. Whilst it has been suggested that heatwaves are going to be a more common occurrence in the years to come.
It seems then, unfortunately, or maybe fortunately if you can stand the extreme heat, these heatwave events are here to stay now in the UK.
That means it is going to be important for many of us to find ways to adapt our homes to the harsh temperatures that heatwaves bring.
On the European continent, homes are already well equipped to deal with the harshest heat during the summer.
However, in the UK, most homes are set up to deal with colder weather. The focus is more on our homes providing insulation during the winter, than providing relief from heat in the summer.
So, what can you do to adapt your home for a heatwave? Here, Purely Shutters provide some tips…
How to keep cold air circulating
It is widely known that perhaps the best way to handle a heatwave is to ensure the plentiful circulation of cool air around the home.
The best way to achieve this is by soaking any towels you have in a bowl of ice and water. After ensuring that your towel has been fully submerged in the ice-cool water, simply place them over a fan. This will ensure that ice-cold air is circulated around any room in the home.
Our tip would be to ensure that you resubmerge the towel in the ice-cold water every hour or two before placing back over the fan. Doing that should mean that you continue to feel the benefits of cold air circulation.
How to prevent adding to the heat
The worst thing that we can do in our homes during a heatwave is generate heat ourselves. That might seem obvious, but it is amazing how many people are inadvertently making their homes even warmer during a heatwave.
It is important that you make sure that any unnecessary electrical items are turned off. Electricity generates heat. So, if you are still using all your appliances, or keeping them all on standby this will be creating more heat.
Another important tip would be to ensure that, if possible, you use your oven less or not at all.
How to ensure a better night's sleep in a heatwave
One of the biggest problems people face in a heatwave is cooling their bedrooms down enough to be able to sleep.
We have all likely endured many a restless night feeling uncomfortable, and sleep deprived during the hottest periods in the summer.
There are a couple of things you can do to help with this. Ensure that once the temperature has dropped outside you open your windows to allow cooler air into your bedroom.
Another helpful tip could be to cool both your bedding and maybe your pyjamas down in the freezer before bed.
How to block out heat and trap cool air in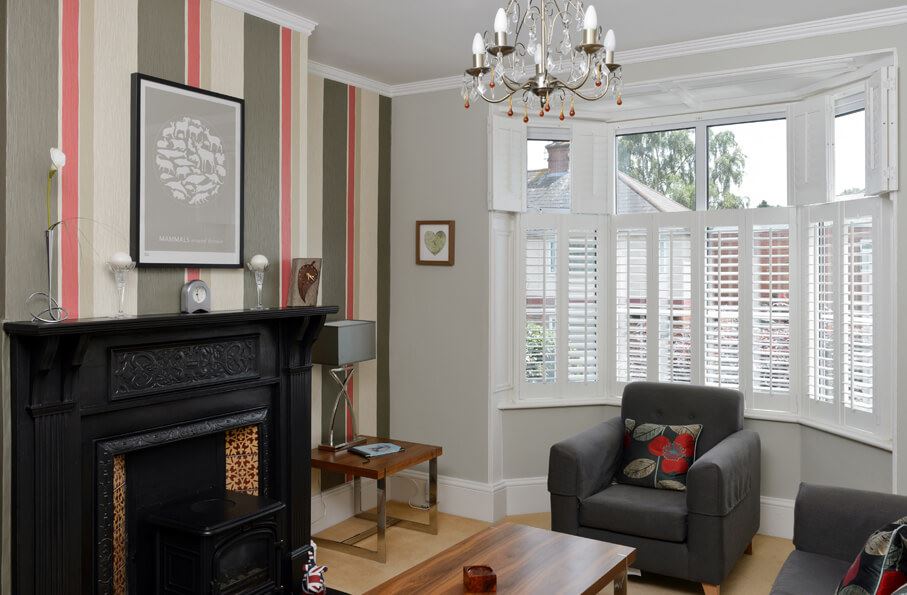 A great way of adapting your home to a heatwave is to block out as much heat as possible. It is also very beneficial to trap in the cool air once you have that circulating.
This can be achieved pretty easily by ensuring that any curtains, blinds, or shutters that you have remain closed throughout the late morning and afternoon.
It will not be a surprise that at Purely Shutters we believe that the best way to block out heat and trap in cool air is by fitting plantation shutters.
The benefits of shutters from an insulation perspective are widely reported. However, what is perhaps less known is that shutters are good at blocking out the heat and trapping in cooler air.
The moveable slats that shutters provide can remain closed to provide shade during the warmest times of the day. Whilst you can also adjust the slats to enable a cool breeze into the home in the evenings.
That is just one of the many reasons why fitting shutters can be a great idea for the summer.
If you would be interested in exploring the option of getting shutters for your home this summer, book a free appointment with us today!