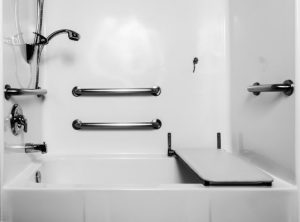 For those who are in their mid-40s to 50s, we live in a worrying age. On the one hand we have the boomerang children syndrome, on the other our ageing parents are now in their golden years and are looking to the future, preferring the idea of moving in with us and our adult children rather than a pensioner's residence. In fact, we are in such danger of having our homes invaded by those in their 20s and 70s that we are now being referred to as the sandwich generation. Just at the point in life where we think "whoop whoop" at last we can do as we choose again, the sandwich effect has us looking at our bank balances in horror.
So what is the sandwich effect?
Meet Pam, a 56 year old divorcee. Her daughter Gina is 24, has a first class honours degree, a job earning her £35,000 per year but has student debts coming out of her ears and as a result has moved back home to save some money to buy her own home. This very British drive for home ownership means that her poor mum, who works part time, is now subsidising her daughter, who earns far more than her. Recently Pam's mother Ivy, who is 86 years old, slipped and fell and has moved into Pam's whilst she recovers. Albeit as a temporary measure, Pam is now supporting her mother as well as her daughter as she still has all the bills to pay on her home.
So what can we do to make our parents feel more comfortable in their own homes and give them their independence for as long as possible? The Care Quality Commission has some great advice on this whole subject you can find out more by visiting their website: https://www.cqc.org.uk/.
Consider installing window shutters:
– Letting in natural light is important as we all know that natural daylight has many therapeutic benefits. This is where our window shutters come into their own as they provide plenty of natural light without compromising on privacy.
– Window shutters can keep rooms warm with their shutter insulation properties. This can also help with reducing the cost of your energy bill in the winter.
– Deteriorating health in the elderly can often be accompanied by breathing difficulties, worsened by dust and pollen. Window shutters are great for those with allergies like hayfever as they are easy to clean and don't hold onto dirt.
General:
– All homes should have smoke alarms and carbon monoxide detectors. Check that they are working and well placed.
– Remove all clutter and furniture with spindly legs from halls and walk ways as these can be tripping hazards.
– Make sure that the letter box on the front door has a catch cage so that your elderly relative is not picking up mail from the floor.
– Invest in sensor lighting so that the older person can see more clearly as daylight fades.
Bathrooms:
– Replace the faucets with long handle lever types; they are easier for arthritic hands to operate.
– Ensure there are plenty of screwed in grab handles in the bathroom.
– Place a flip down seat in the shower.
– Make sure the shower head is on an adjustable rail, with a long hose, so that it is easy to take off and shower with from a seated position.
– If the budget permits, replace the flooring in the bathroom with slip resistant flooring.
Kitchens
– As with the Bathroom, replace all faucets with longer handled types.
– Replace the cabinet door handles with "D" shaped ones, which are deep enough for elderly hands.
– Change the lighting so that it is lighter and brighter.
– Again, slip-resistant flooring is ideal.
– Consider investing in appliances with an automatic shut-off, so that moments of forgetfulness don't lead to tragedy.
– Invest in a wall mounted jar opener. Sometimes I struggle to open jars and I am nowhere near my retirement years.
Main Living spaces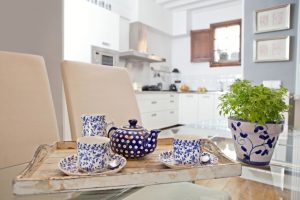 – Rugs – they are a tripping hazard and should be removed.
– Consider replacing the main armchair with one that is higher up so that it is easier for the older person to get up unaided. Alternatively there are chairs which actually, gently "tip" the user out of their seat.
– Replace plugs with D-handles types as they are easier to get in and out.
Living Made Easy (https://livingmadeeasy.org.uk/) has many of the items mentioned above in stock but make sure you hunt around for the best deals.
So that's one part of the sandwich you can hopefully remove but how to make your children leave home is an issue we have no solution for! But making these simple adaptations to your elderly relative's home will not cost the earth and should ensure they enjoy their own home for much longer.