If you're looking for cost-effective window shutters, there are plenty of options available at Purely Shutters. All of our made to measure shutters – which are currently available at 25% off – bring a wealth of long-term benefits, meaning the upfront cost and initial investment will pay off down the line.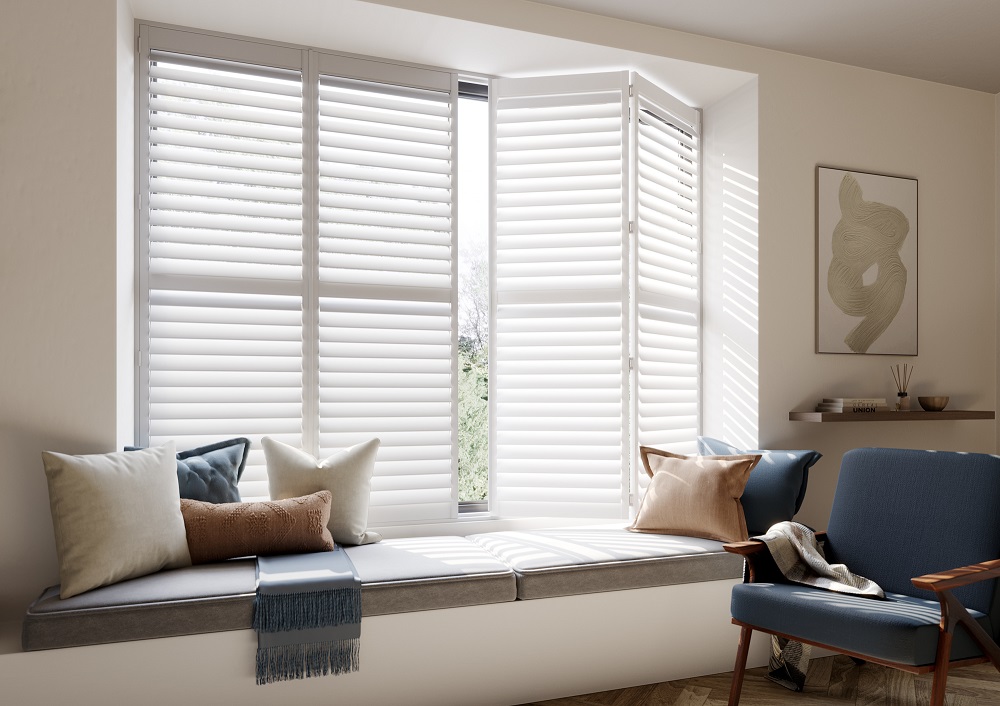 What are the cost of shutters?
If you're wondering are shutters expensive, know that some shutter types are more affordable than others. For instance, our solid panel shutters (no slats), hidden tilt rods, and stain treatments are subject to an extra 10% fee, so these probably aren't for you if you're looking for the cheapest shutter blinds. There is also an additional charge of £150 per window for special shaped windows such as circles and triangles. 
Our made-to-measure plantation shutters are currently available for 25% off. Even without this fabulous discount, our cheapest shutter blinds are reasonably and competitively priced. At Purely, we know that different homes require different shutters, which is why we offer a free, no-obligation home survey where our local shutter specialists will come round and give you a fair price.
Shutters vs blinds and curtains
Blinds and curtains may have a more affordable upfront cost than shutters, but as a long-term investment, window shutters will save you money thanks to their insulating properties. Because our shutters are made to match the dimensions of your window, and they're fitted flush, there will be no gaps for draughts to come through, which isn't the case with blinds and curtains. Window shutters are therefore great at insulating a room, and they'll help to keep your energy bills down.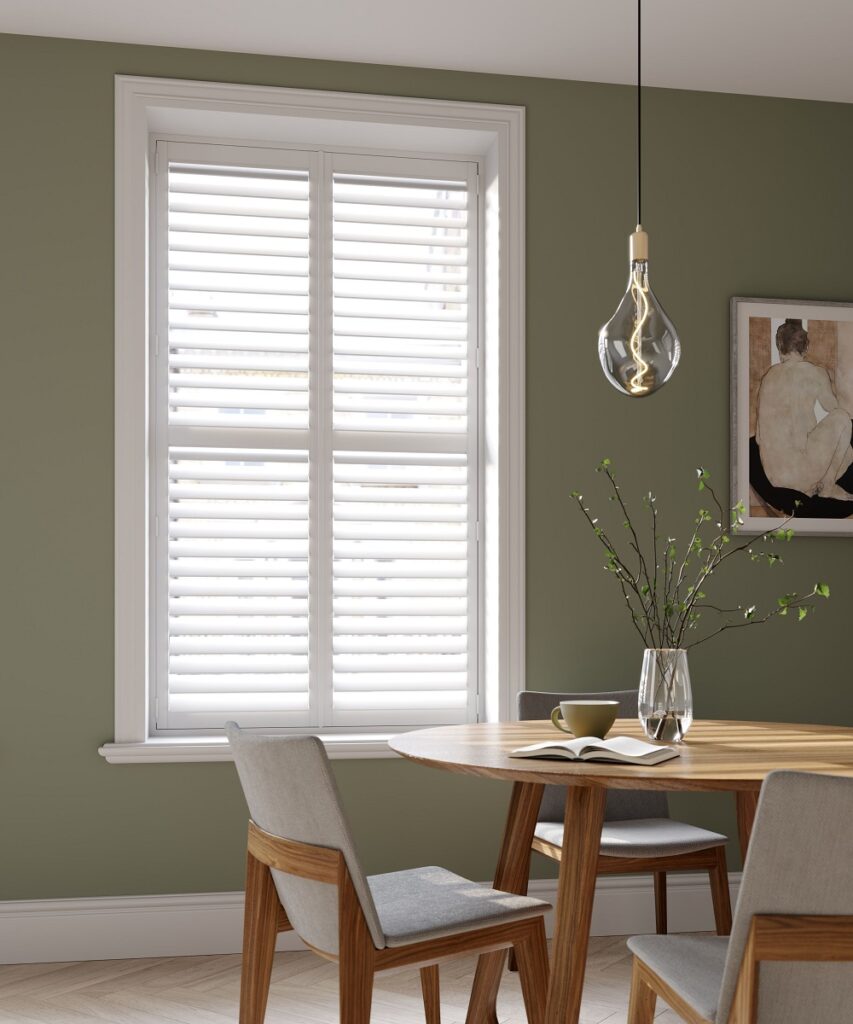 Investing in window shutters can also pay off by increasing your home's value and curb appeal. Because they're a permanent fixture, and a widely sought after stylish interior element, potential buyers are more likely to be drawn to your home further down the line. And aside from this, they give you better light control and more privacy options, which can help make your home more secure.
We're confident that once installed, window shutters will prove to be one of the most cost-effective interior design additions you make to your home. You can get a quick quote online today, so you have an idea of how much your custom shutters will cost from the get go.
Our prices
We created our quick quote tool so we could be completely transparent about the cost of our window shutters. Select the window type, shutter style, finish and your window measurements to get a realistic price for your shutters. If you're happy to proceed, you can book your free home survey before you purchase your shutters.
The journey and how it works
Your journey at Purely Shutters starts with an appointment completely free of charge, where your local shutter experts will give you custom advice tailored to your home and wishes. Request your home survey online, and our specialists will visit, measure up, and give you a realistic quote. There's no obligation to purchase our shutters following the appointment; our experts are simply there to give honest advice and expert design knowledge.
After you've purchased, your custom shutters are then made by our team, and our local specialists will return to fit them once they're ready. We're confident that you will love your new shutters, but we offer a 10 year guarantee on all of our products, from the third to the tenth anniversary of the fitting date.