Plantation shutters are timeless, classic, and elegant, but as well as being a beautiful addition to any home, plantation shutters have many other wonderful benefits. From giving a home privacy when and where it's needed most, to helping to reduce noise pollution around your home, from adding instant kerb appeal to your property, to providing a child safe window dressing option for your rooms, shutters really do offer far more than just what meets the eye.
But there is another wonderful benefit of shutters that is often overlooked. Shutters are great at providing extra security for the home. In this blog, we take a look at why plantation shutters are good for security, making them an investment that pays off.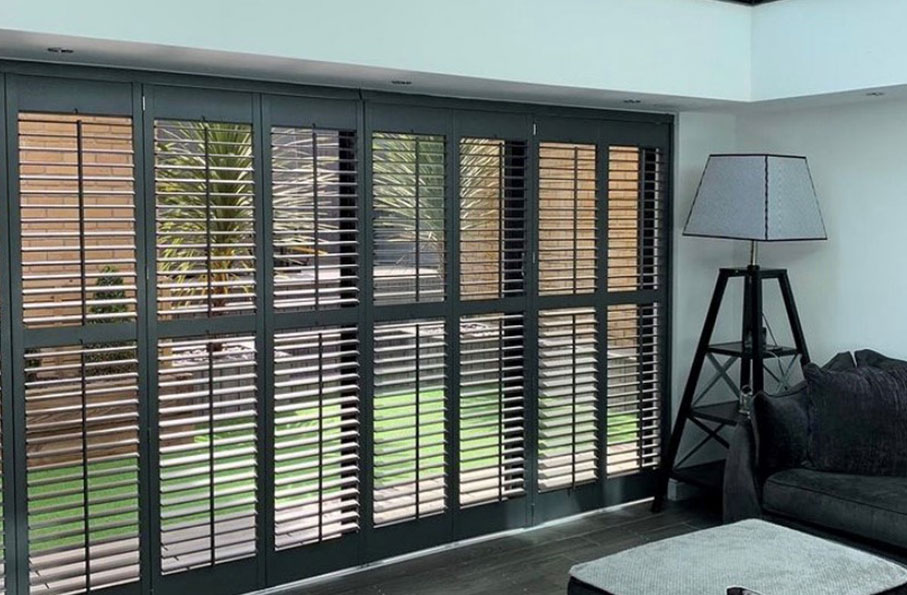 Shutters for Privacy
One of the huge advantages of plantation shutters for windows is that they offer privacy with lots of flexible options. Unlike curtains which you either have open or closed, shutters due to their hinged panels and moveable louvres give you a whole range of privacy options.
If you live on a street where passers by can easily look into your home, the louvres make it easy for you to stop prying eyes looking in. For instance, for upstairs windows you can angle the louvres down so people looking up will only see the bottom of the slats and for downstairs windows you can angle them up so only the top of the louvre is visible. In this way, shutters help with home security, as they keep the contents of your home more private than other window dressings.
Not only can you adjust your shutters to keep people from peeking in, you can also use shutters in bedroom to control the amount of daylight that comes into your home to make the most of the sunshine in the winter and to keep your rooms cool in the summer.
Do shutters deter burglars?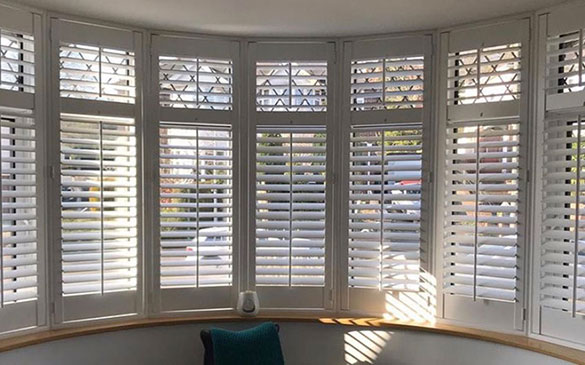 Most burglaries that take place are opportune thefts. Along with burglar alarms, CCTV and security lights, windows with shutters add another layer of security for your home that an opportunist burglar will walk away from as your home will be harder to break into. In addition, unlike blinds and curtains, shutters are fixed inside your window recess and are made from a strong, durable hardwood like the Purely Shutters Clifton Hardwood Shutter range. And as people can't see into your home as easily through the shutters, it's much more difficult for a burglar to tell if your home is occupied or not.
Conservatory privacy problems
Although conservatories can be a wonderful addition to any home they can leave some people feeling vulnerable and exposed to overlooking neighbours due to their large panes of glass. The beauty of plantation shutters is that because they are made to measure they will fit your conservatory windows perfectly and will instantly make your home feel private and secure without compromising on beauty. There are several different styles of shutter available, and our experienced surveyor will be able to talk you through the options to ensure you choose the type of shutter that not only matches your conservatory but matches your style of living too. From full height to tier-on-tier shutters, we can help you to find a style that meets your lighting and privacy needs.
So now you know why plantation shutters are so great for home security, and this is just one of the reasons why they're worth the cost. Why not get in touch and book your free no obligation home survey with Purely Shutters today.